Val d'Hérens, 3 bisses loop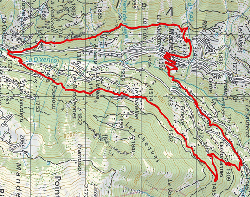 The Ernaya bisse dates from the 14th century, that of Hérémence from 1440 and the route of the Bisse d'Euseigne was modified in 1963 following a landslide. The bisses of Hérémence and Ernaya are abandoned but the route is perfectly maintained. These 3 bisses can be browsed individually, this website offers to browse in a loop.
Total length : about 15 km
Altitude : between 1'200 and 1'600 meters above sea level
Route time : about 5 hours
Location : Val d'Hérens on the left bank of the Rhône. Departure from Mâche after Hérémence, towards the Dixence dam.
Difficulty : no particular difficulty
Ordinance Survey map 1 : 50'000 no. 273 Montana
Best period : May to October